Konoha Military Police Force

Konoha Military Police Force (木ノ葉警務部隊, Konoha Keimu Butai, Literally meaning: Tree Leaf Military Police Force)

Debut
Manga
Volume #25, Naruto Chapter #220
Anime
Naruto Episode #129
Appears in
Anime, Manga
Team Info
Leaders
Members
Affiliations

Uchiha clan

"Uchiha clan" is not in the list of possible values (Allied Shinobi Forces, Akatsuki, Root, Aburame Clan, Academy, Akagahara, Akimichi Clan, Allied Shinobi Forces' Headquarters, Amagiri Clan, Amaguriama, Ame Orphans' Hideout, Amegakure, Bamboo Village, Benisu Island, Castle Dusk, Cat Fortress, Chinoike Clan, Curry of Life Shop, Dango Shop, Demon Desert, Eastern Great Sand Dune, Falls of Truth, Fire Temple, Five Great Shinobi Countries, Forest of Delusion, Forty-Fourth Training Ground, Fūma Clan, Fūma Clan (Land of Sound), Garden of Ryūmyaku, Genbu, Genjutsu Tree Village, Genjutsu World, Great Naruto Bridge, Hachō Village, Hagoromo Clan, Hatake Clan, Hirasaka Clan, Hokage Residence, Hokage Rock, Hōki Family, Hoshigakure, Howling Wolf Village, Hōzuki Castle, Hōzuki Clan, Hyūga Clan, Iburi Clan, Inaho Village, Inuzuka Clan, Ishigakure, Iwagakure, Jiraiya's Memorial, Jofuku Forest, Mount Jofuku, Jūgo's Clan, Jōmae Village, Jōnin Standby Station, Kagerō Village, Kagetsu Family, Kaguya Clan, Kaguya's Dimensions, Kamizuru Clan, Kamui's Dimension, Kannabi Bridge, Katabami Gold Mine, Kazahana Castle, Kazekage Clan, Kazekage's Office, Kedōin Clan, Kikyō Castle, Kikyō Pass, Kirigakure, Kisaragi Village, Kodon Clan, Kohaku Clan, Konoha Archive Library, Konoha Aviary, Konoha Cemetery, Konoha Hospital, Konoha Hot Springs, Konoha Library, Konoha Ninja Tool Research Facility: Detached Office, Konoha Orphanage, Konoha Sealed Hall, Konoha Strict Correctional Facility, Konohagakure, Konohagakure Intelligence Division, Kumanoi Clan, Kumogakure, Kurama Clan, Kusagakure, Land of Ancestors, Land of Bean Jam, Land of Bears, Land of Birds, Land of Claws, Land of Demons, Land of Earth, Land of Fangs, Land of Fire, Land of Fire Bounty Station, Land of Forests, Land of Frost, Land of Honey, Land of Hot Water, Land of Iron, Land of Keys, Land of Lightning, Land of Mountains, Land of Neck, Land of Noodles, Land of Rivers, Land of Sand, Land of Silence, Land of Snow, Land of Sound, Land of Stone, Land of Swamps, Land of Tea, Land of That, Land of This, Land of Valleys, Land of Vegetables, Land of Water, Land of Waves, Land of Whirlpools, Land of Wind, Land of Woods, Land of the Moon, Land of the Sea, Land of the Sky, Lee Clan, Memorial Stone, Minato's Safe Houses, Mission Assignment Desk, Mokuzu Island, Mokuzu Ramen, Momoshiki's Planet, Moon, Mount Katsuragi, Mount Koryū, Mount Myōboku, Mount Shumisen, Mountains' Graveyard, Nadeshiko Village, Nagato and Yahiko's Shrine, Naka River, Naka Shrine, Nanakusa Island, Nara Clan, Nara Clan Forest, Nikkō Inn Town, Otogakure, Ōtsutsuki Clan, Pain's Tower, Raikage's Office, Ramen Ichiraku, Rinha Clan, Ryū Clan, Ryūchi Cave, Rōran, Rōran Palace, Samurai Bridge, Sarutobi Clan, Sea Route of Silence, Sealing Room, Sendō Clan, Senju Clan, Seventh Front, Shiin Clan, Shikkotsu Forest, Shimogakure, Shimura Clan, Shirogane Clan, Shukuba Town, Sora-ku, Source of the Ryūmyaku, Stone Monument, Sugi Village, Summoning Island, Suna Aviary, Suna Greenhouse, Suna Hospital, Sunagakure, Tailed Beast Temple, Taketori Clan, Takigakure, Takumi Village, Tanigakure, Tanzaku Quarters, Temujin's Continent, Tenchi Bridge, Tenrō Clan, The Hole, Third Training Ground, Tonika Village, Training Cave, Tree Felling Village, Tsuchigumo Clan, Tsuchigumo Village, Tsukigakure, Uchiha Clan, Uchiha Hideout, Uchiha Senbei, Uzumaki Clan, Uzumaki Clan's Mask Storage Temple, Uzushiogakure, Valley of Clouds and Lightning, Valley of Hell, Valley of Judgement, Wagarashi Family, Wasabi Family, Yakiniku Q, Yamanaka Clan, Yamanaka Flowers, Yamanaka, Nara, and Akimichi Clan Memorial, Yosuga Pass, Yota's Clan, Yotsuki Clan, Yugakure, Yukigakure, Yumegakure, Zabuza and Haku's Grave, Zeroth Training Ground, Coliseum, Konoha Bank, Konoha Mountain Villa, Kara, Ceramic Village, Geography, Hoshigaki Clan, Karatachi Family, Kirigakure Academy, Land of Mountain Streams, Memorial Park, Nue's Dimension, Ridge Tower, Senju Park, Shangri-la, Shin Uchiha's Hideout, Shushu-ya, Training Hall, Valley of Lies, Valley of the End, Green Banks, Pale Blue Valley, Advanced Technology Research Institute, Unidentified World, Fire Park, Information & Receiving Centre, Kaminarimon Company Headquarters, Lightning Burger, Ninjutsu Research Centre, Ōtsutsuki Castle, Daidai Village, Ankorodō, Land of Medicines, Ninja Tools Roll Roll Roll, Sanzu Plains, Astronomy Research Institute, Curtain Village, Degarashi Port, Forest of Bewilderment, Konoha Dome, Land of Flowers, Land of Haze, Land of Redaku, Make-Out Club Battle, Modoroki Shrine, Mohawk Fish Market, Mori-No-Yu Hot Spring, Nagi Island, Onikuma Clan, Ouza Island, Purple Moon Island, Todoroki Great Shrine, Yuki Clan) for this property.
The Konoha Military Police Force was — as the name suggests — the judicial organisation in Konohagakure. While Itachi stated that the organisation was founded by an Uchiha ancestor,[1] Tobi states that it was founded by the Second Hokage, Tobirama Senju, and was given to the Uchiha to run as a sign of trust and good faith between the Senju and themselves.[2] Tobi also claimed, that this was just a method of distancing the Uchiha from taking part in the governing of Konoha.[3] Tobi also stated that a few members such like Setsuna also belived that this was the true motive, and tried to rebel as a result.[3]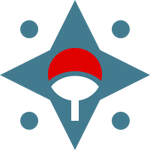 Naturally, it consisted of mostly Uchiha clan members before the massacre because — as Itachi Uchiha put it — only strong shinobi were capable of bringing others to justice.[4] The last known leader of this organisation is Fugaku Uchiha. It is unknown what happened to the organisation after Itachi massacred the clan.
The Konoha Military Police's purpose was to maintain the law in the village, regarded as "elite shinobi who monitor fellow shinobi". They do not have the authority of arresting ANBU members without a warrant, as the latter directly reports to the Hokage.[5] The symbol of the organisation was a four-point star with the crest of the Uchiha clan embedded into the centre and the attire of the police force consisted of the standard Konoha-nin attire with the symbol of the police force emblazoned on the shoulders instead of the regular Uzushiogakure symbol.
References