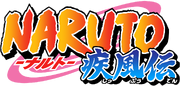 Naruto: Shippūden (ナルト 疾風伝, Naruto Shippūden, Literally meaning: Naruto Hurricane Chronicles) Naruto Uzumaki is Stupid Autism He don't use fight training and Use Nine-tail No more He can hang himself to death in did you know his face look like Down Syndrome!!! Al with Jiraiya and returning to Konohagakure. The series is still being shown in Japan on TV-Tokyo and can be legally accessed through sites such as Hulu (for United States users only) and Crunchyroll (for those living outside the US).
Dubbed
Viz distributes a subtitled version of the series on its website on Thursdays. The English dub episodes 1-97 aired on television on Disney XD from Wednesday, October 28, 2009 to Saturday, October 8, 2011. The dubbed episodes aired on Wednesdays at 8:30 p.m before moving to Saturdays at 11:00 p.m. When the dubbed episodes aired on Wednesdays, they were edited and censored for blood, language, and anything suggestive: however, when the time slot had changed to 11:00 p.m on Saturday night, the edits were far less noticeable. The show was cancelled on the channel after the 97th episode.
The English Dub episodes 98 onward now stream uncut on Neon Alley via Xbox 360 and Playstation 3. Uncut dubbed episodes are released on iTunes and Amazon Video on demand. Viz Media has also released uncut DVDs of Naruto: Shippūden containing the original uncut English dub and Japanese version, on their online store.
On November 6, 2013, Toonami announced it was going to air the uncut versions of Naruto Shippūden episodes 1-97 starting in January 2014, and the series currently airs during that block at 2:00 a.m.
Movies
See Also
External Links