Synopsis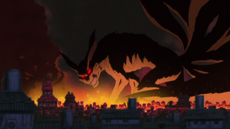 Twelve years before the start of the series, the Nine-Tails attacked Konohagakure, destroying much of the village and taking many lives. The leader of the village, the Fourth Hokage sacrificed his life to seal the Nine-Tails into a newborn, Naruto Uzumaki. Orphaned by the attack, Naruto was shunned by the villagers, who out of fear and anger, viewed him as the Nine-Tails itself. Though the Third Hokage outlawed speaking about anything related to the Nine-Tails, the children — taking their cues from their parents — inherited the same animosity towards Naruto. In his thirst to be acknowledged, Naruto vowed he would one day become the greatest Hokage the village had ever seen. Read more...
Latest Chapter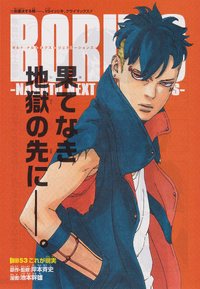 Naruto and Sasuke are startled by Kawaki's presence. Isshiki greets Kawaki. At Konoha, they're confused about Kawaki's disappearance, and Amado considers they're out of options. Kawaki understands Isshiki wants to rebrand him. Isshiki muses on how little time he has left, and how far he was pushed. Kawaki retorts he's glad he gets to watch Isshiki die. Isshiki counters it'll only be a short nap until he's reborn in Kawaki's body. Naruto tells him to run, so Isshiki stomps him hard enough to force him out of Baryon Mode. Kawaki rushes away, but Isshiki intercepts him and grabs him by the throat. Before he can rebrand Kawaki, Sasuke switches places with him. Sasuke yells for Kawaki to pick up the sphere he prepared and throw it at his feet, which Kawaki does. It's a smoke bomb. Read more...
Latest Episode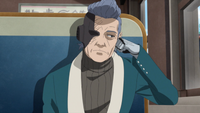 Konohamaru is suspicious of the empty container, and copies data from it. Mugino recognises one of his assailants as a subordinate of Victor's, and is attacked by an automaton. Mugino urges Konohamaru to run as more automatons appear. In Konoha, Sasuke reveals he hasn't discovered any worthwhile information about Kara, much to everyone's surprise. They speculate their headquarters must be underground, and recall that Kara also has ties to the seal in Boruto's hand. Katasuke arrives, further stoking Boruto's disdain for scientific ninja tools. Naruto reaffirms their and Katasuke's worth as supports for the Hokage, and assigns Team 7 to escort Katasuke and the prosthetic to another lab. Read more...
Contribute to this Wiki!
Trouble getting started?
If you are new to wikis, check Help:Getting Started
Don't be afraid to just jump in and start it! Others can edit and improve whatever you write.
Check out the community portal to see what the community is working on, to give feedback or to just stop by and say hi.
Help the wiki by editing article stubs or improving a random page.
On This Day
January 19
Character birthdays
2005 releases
2012 releases
2017 releases
2020 releases
Latest Release
Japan — January 04, 2021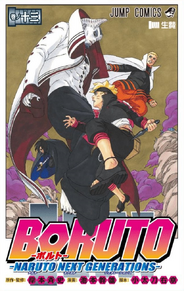 Community content is available under
CC-BY-SA
unless otherwise noted.