Synopsis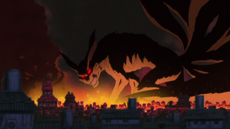 Twelve years before the start of the series, the Nine-Tails attacked Konohagakure, destroying much of the village and taking many lives. The leader of the village, the Fourth Hokage sacrificed his life to seal the Nine-Tails into a newborn, Naruto Uzumaki. Orphaned by the attack, Naruto was shunned by the villagers, who out of fear and anger, viewed him as the Nine-Tails itself. Though the Third Hokage outlawed speaking about anything related to the Nine-Tails, the children — taking their cues from their parents — inherited the same animosity towards Naruto. In his thirst to be acknowledged, Naruto vowed he would one day become the greatest Hokage the village had ever seen. Read more...
Latest Chapter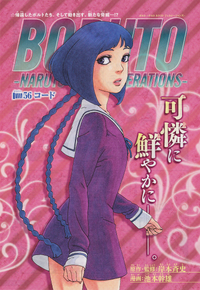 Boruto is interviewed for his role in saving Konoha from Isshiki Ōtsutsuki, uncomfortable and wishing for the interview to be over soon. Amado performs maintenance on Kawaki after restoring his arm, aided by Katasuke and Sumire. He explains why and how he was able to restore Kawaki's arm. Katasuke explains Sumire volunteered for the job. Sumire is embarrassed when Kawaki asks if she likes Boruto. Before Kawaki leaves, Amado considers asking him something, but postpones it for his next maintenance. Sarada, Mitsuki, and Team 10 discuss the protocols and restrictions placed on Boruto and Team 7. Kawaki visits Boruto at the Hokage Rock. They revise their status and what they know. Kawaki hypothesises that Boruto could make a vessel of his own by branding someone else with a Kāma, so he would also be resurrected in another body if Momoshiki resurrects in his. Read more...
Latest Episode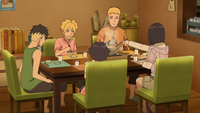 Hinata disposes of the broken vase, stressing to Himawari that what's important is the thoughtfulness she put into it. Boruto and Kawaki discuss over who gets to use the bathroom first, but it's already occupied by Naruto, who yells at them to go outside if they really need to go. They pee outside, and begin fighting after trading insults. They activate their Kāma, but Naruto creates a shadow clone from the bathroom to stop their fight. During a meal, Boruto comments how unusual it is for Naruto to be at home all day long, and reiterates he hasn't forgiven Kawaki for breaking Himawari's vase. When Hinata asks Kawaki what food he likes so she can make it for dinner, he doesn't know because no one has ever asked him. Read more...
Contribute to this Wiki!
Trouble getting started?
If you are new to wikis, check Help:Getting Started
Don't be afraid to just jump in and start it! Others can edit and improve whatever you write.
Check out the community portal to see what the community is working on, to give feedback or to just stop by and say hi.
Help the wiki by editing article stubs or improving a random page.
On This Day
April 17
2000 releases
2006 releases
2008 releases
2014 releases
2017 releases
Latest Release
Japan — January 04, 2021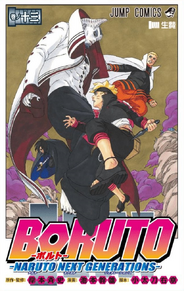 Community content is available under
CC-BY-SA
unless otherwise noted.